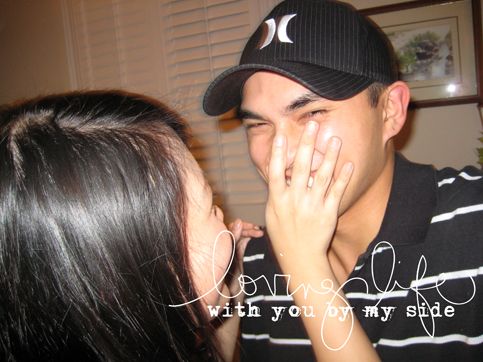 Another year, yet another birthday! But this is the first one that I get to call you my husband :)
So happy 22nd birthday hubby! hahaha.
Like I said in your card,
live large,
(don't worry too much about the money, we'll be okay!)
chase your dreams,
& the rest will just fall into place.
& just in case you didn't already know,
- I'm your biggest fan!



I love you more than all of the stars in the sky
* * *